We all find communication harder when we are under stress, tired or unwell.
Thousands of people in Scotland prefer not to use speech, reading and writing to communicate.
Communicating in inclusive ways means …
Your organisation is person centred
You communicate in ways that work for the person. You don't expect the person to fit in with your standard communication.

Your organisation is respectful, kinder and rights based
No one likes to be overlooked, left out or treated unfairly.
When a person has a right to get a service they have a right to expect that service to communicate effectively with them.
It is the right thing to do ethically and morally.

It is good for business
You reach more people because more people find communication with you easier.
More people can interact with you where, when and how they want.
You and your customers save time. Communication that works makes best use of everybody's time and effort. It reduces the chance of costly mistakes and complaints.

You are doing what the law and national policy says you must do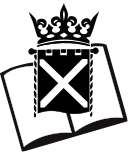 Law in the United Kingdom